Curtin Engine Reconditioning upgrades their machining capabilities with the new ROTTLER H85A HONE and ROTTLER S86A SURFACER.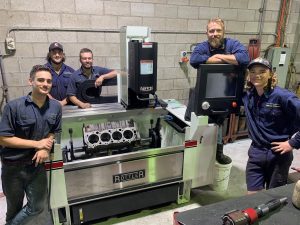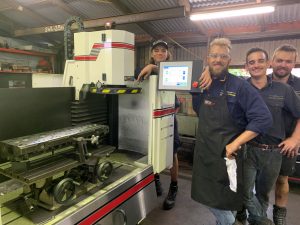 Above – Part of the skilled machining team with the new additions.
Curtin Engine Reconditioning is a privately owned Mackay based company who specialises in the machining of light to heavy diesel & petrol engines for agricultural, mining and marine applications. With the most demanding of customers Curtin must ensure they have the best equipment available to work within the quality specifications required with the fastest turn-around times possible. This makes Rottler the number 1 choice, combined with Premier Machinery's training, service, parts advice and technical knowledge Curtin Engine Reconditioning have ensured they remain at the head of their field.
These machines along with the complete ROTTLER range qualify for the government "Instant Asset Tax Write Off" incentive. This helps ensure our customers like Curtin Engine Reconditioning continue to keep our industry at the leading edge of technology which will strengthen our local economy well into the future.
For more information on Curtin's services visit www.curtinengine.com or call Michael on (07) 4952 1388.