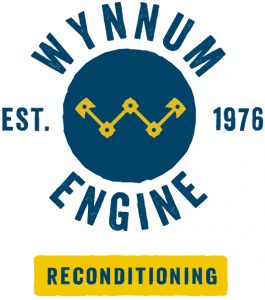 Wynnum Engine Reconditioning have purchased the latest in Ultrasonic Cleaning technology with the TierraTech MOT-400N. The 400 litre machine is the perfect size for most workshops as it is able to clean multiple blocks and heads in one 20-30 minute cycle. Compare that to traditional cleaning methods and it's easy to see why these machines have become so popular. Time saved, no labour needed once the cycle starts, superior cleaning results and far less running costs have made the cleaning process in many workshops now the number one priority. On top of this, the government "Instant Asset Write Off" tax incentive and interest rates at their lowest point ever it's hard to see why any profitable workshop wouldn't want to update.
Wynnum Engine Reconditioning Queensland is a fully equipped engine reconditioning shop based in Wynnum, specialising in machining of all types of petrol and diesel engines for automotive, industrial and marine applications. A family owned and operated business who have been reconditioning engines across Queensland for over 40 years.
"We pride ourselves on being a ONE STOP MACHINE SHOP carrying out all facets of engine machine work.  We are constantly keeping abreast of the latest machine technology to ensure we deliver accurate machine work". None is more apparent than this latest acquisition of the TierraTech 400 litre Ultrasonic Cleaning machine.