Serdi 2.0 ES
Serdi 2.0 ES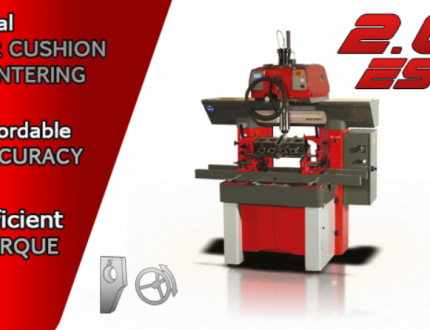 Description
Machine designed on the working principle of the double air-float patented centering system, with an electro spindle delivering powerful torque, a very high rigidity machining head and frame, being able to carry any conventional heads.
Features
Machining capacity from 28 mm to 120mm / 1.1'' to 4.72''.
Patented lightweight workhead :built-in spindle motor and dual air-float centering system.
Fully integrated spindle motor, variable speed from 40 to 840 RPM, paired to a 2.2 kW Siemens inverter.
Forward and reverse directions. Extremely wide torque ratings from lowest RPM with constant torque spindlerotation.
Digital spindle speed rotation and machining depth read out.
Modern modular machine bed design for improved rigidity, using iron casting parts to get chatter free valve seat machining.
Manual front-to-back displacement of the cylinder head with pneumatic locking.
Available with a dedicated tool bit sharpener and a 360° roll over fixture.
LED worklight.